SIU President | Welcome
Main Content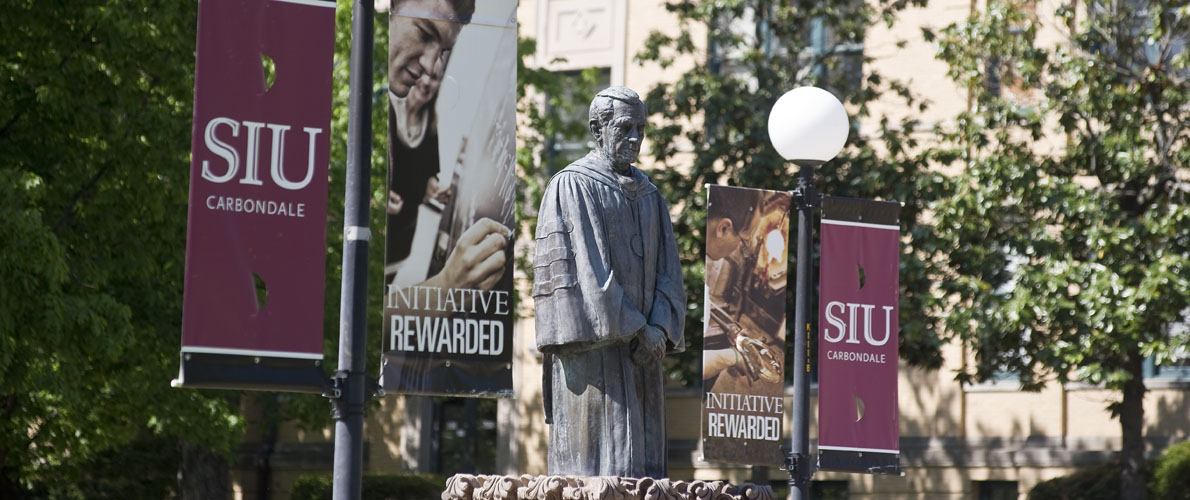 Dear Student, 
I am delighted to welcome you to our Saluki Family. You are now a part of a thriving, diverse community where the focus is on your success. We have outstanding academic programs and facilities, and you will benefit from the mentoring of our world-class faculty.
We know that becoming part of a large university community is fun and exciting, but it also can be stressful. From new surroundings, to meeting new people from different backgrounds, to mountains of homework, to time management -- and so much more -- there is a lot to handle. UNIV Courses is your roadmap to academic and personal growth and success.
The instructors have put together a great syllabus. You will learn about SIU's history and traditions, some of our successful alumni (they are in just about every profession you can think of), and where to find all of the resources you need. Key topics such as managing your money and your health will be covered. And there will be important conversations about SIU's academic expectations. College is hard work. But that's why you are here, isn't it? Your classes will be challenging; your UNIV Courses instructors will help you learn how to master those challenges.
We also want you to have fun, and UNIV Courses will help you learn how to balance work and play. I hope you will take advantage of all of the opportunties SIU offers, from cultural events, to hundreds of student organizations, to athletic and recreational activities you can participate in or simply be a fan. We want you to share your talents with the rest of us in and out of the classroom.
Once again, welcome. I wish you much success throughout your Saluki career. 

Randy J. Dunn, SIU President